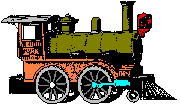 The Pivot Engine will "PIVOT" on any matrix element. Thus, using row operations, the chosen pivot becomes "1", and all other entries in the pivot's column become ZERO. Related topics include:
CHOOSE MATRIX DIMENSIONS
Choose below the dimensions of the matrix you are working with.
Count all rows and columns, on both sides of any partition bars.
UWW Math Prof Bennette Harris has written a Windows-based program (size = 315 KB) which pivots larger matrices. To use this program, you must copy it to your PC.
DOWNLOAD WINDOWS PIVOTING PROGRAM?


This page last updated
11 February 2011